Cactus
Back to VARIETY INDEX Terms HOME
Cactus
(Plant heights are given at maturity)


The family Cactaceae contains an amazing array of plants. Most are natives of the Americas growing in deserts and mountains, but many species have become naturalized in other parts of the world. Wildly differing in size and form, many cacti hear lovely blooms, some very fragrant and a few blooming only at night.

Propagation is done by separating offsets, taking cuttings or by sowing seed. Cuttings can be taken from any part of the shoot or stem. The cutting should then be allowed to air dry (preferably in the sun) for a couple of days to form a thin skin along the cut edge. The cuttings are then placed in a mix of sphagnum peat and sand or in sand alone. The medium is kept slightly moist and in bright light. For quicker root formation, the cuttings may be placed on a propagation pad for bottom heat.

Seeds should be sown in pots, trays or a bed prepared with a soiless medium (2 parts sand to 1 part sphagnum peat moss is fine) and covered lightly. The medium should be kept moist, but not soggy at about 70F and the containers covered with plastic or glass. When the seedlings emerge, they should be kept lightly shaded from strong sunlight and kept watered until about 2 inches high, when they should be transplanted to larger containers or directly outdoors, if the outdoor temperatures remain above 55F.

Cacti can also be grafted for various reasons. Grafts are often used on varieties that are prone to decay at the base or to join dissimilar varieties for curiosity. A thin slice is removed from each side of the base of the scion. The stem of the rootstock is cut off and a wedge shaped piece of the tissue removed into which the scion is placed. It is held in place with a pin. The grafted plants are them put in a glass or plastic covered box until the graft heals.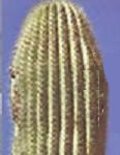 Saguaro - Carnegia gigantea Sanguaro - Perennial - Slow growing columnar cactus with upright branches and white night blooming flowers. Very slow growing. Full sun. Hardy to -20F (-28.8C) Height: 6 inches
| | |
| --- | --- |
| #5557 Packet $8.50 Approximately 20 seeds | |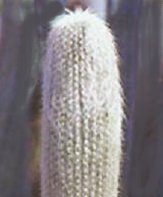 Old Man Cactus - Cephalocereus similis - Perennial - White wooly looking cactus. Curiosity. Full sun. Hardy to -20F (-28.8C) Height: 6 inches
| | |
| --- | --- |
| #5558 Packet $8.50 Approximately 20 seeds | |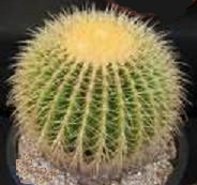 Golden Barrel Cactus - Echinocactus grussonii - Perennial - Sperical green cactus with golden top. Very slow growing. Full sun. Hardy to -20F (-28.8C) Height: 6 inches
| | |
| --- | --- |
| #5559 Packet $8.50 Approximately 20 seeds | |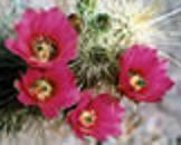 Hedgehog Mix - Echinocactus sp. - Mix of vvarieties with red, pink and yellow flowers. Full sun. Hardy to -20F (-28.8C) Height: 6 inches
| | |
| --- | --- |
| #5560 Packet $8.50 Approximately 20 seeds | |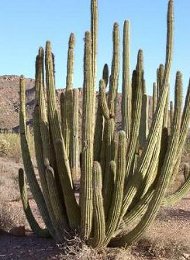 Organ Pipe Cactus - Lemaireocerceus sp. - Perennial - Mix of several types forming vertical column of grooved green pipes. Full sun. Hardy to -20F (-28.8C) Height: 6 inches
| | |
| --- | --- |
| #5561 Packet $8.50 Approximately 20 seeds | |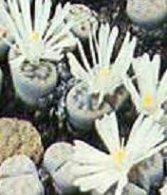 Living Stones Mix - Mix of One inchs round stonelike cactus with colorful flowers. Full sun. Hardy to -20F (-28.8C) Height: 6 inches
| | |
| --- | --- |
| #5562 Packet $8.50 Approximately 20 seeds | |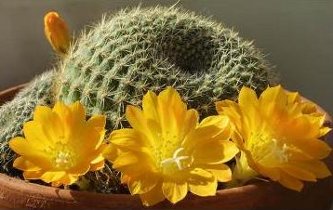 Bolivian Globe - Rebutia rubriflora - Perennial - Globular cactus with red to gold blooms. Full sun. Hardy to -20F (-28.8C) Height: 6 inches
| | |
| --- | --- |
| #5563 Packet $8.50 Approximately 20 seeds | |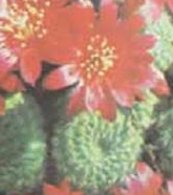 Rebutia mix - Rebutia sp. - Perennial - Compact, free flowering natives of peru. Mostly red blooms. Full sun. Hardy to -20F (-28.8C) Height: 6 inches
| | |
| --- | --- |
| #5564 Packet $8.50 Approximately 20 seeds | |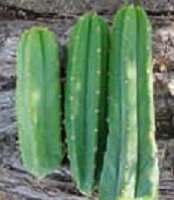 San Pedro - Trichocereus paschanoi - Perennial - Sacred Inca cactus with colmnar growth habit and white blooms. Full sun. Hardy to -20F (-28.8C) Height: 6 inches
| | |
| --- | --- |
| #5565 Packet $10.50 Approximately 20 seeds | |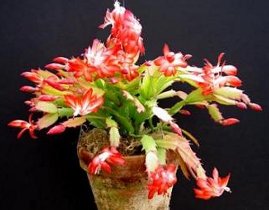 Basket Case - Zygocactus truncatus - Perennial - Bright red tubular flowers, great for baskets and containers. Full sun. Hardy to -20F (-28.8C) Height: 6 inches
| | |
| --- | --- |
| #5566 Packet $8.50 Approximately 20 seeds | |
ORDER EARLY!
See TERMS

Back to VARIETY INDEX Terms HOME

If you have arrived in someone else's frame, or can not see all of the other information available on richfarmgarden.com Click on logo to enter from beginning